Looking for a new job in tech?
You got this.
Looking for a new job in tech?
You got this.
Scroll down to learn the best job-hunting tips to stay ahead of all candidates and discover a list of top tech companies actively hiring.


Follow these tips to increase your chances of

standing out
Some of the companies that are

actively hiring

and looking for IT pros like you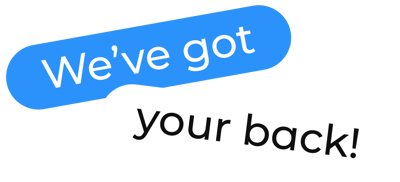 We have changed the lives of 4500+ tech professionals and have matched them with some of the best companies around the world, including Mercedes-benz.io, Volkswagen Digital Solutions and Farfetch.

We want our next success story to be yours.

Some extra tips for finding

your next job in tech

through our platform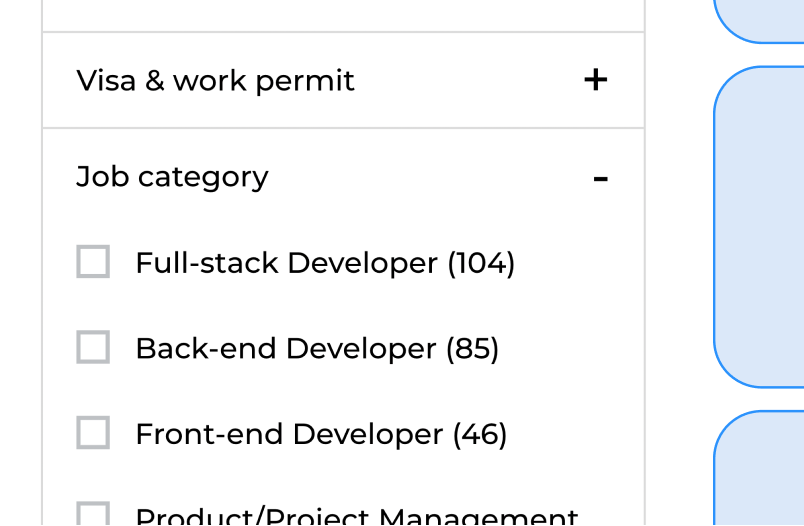 Refine your search using the filters available on our job board by skills, job categories, location and others.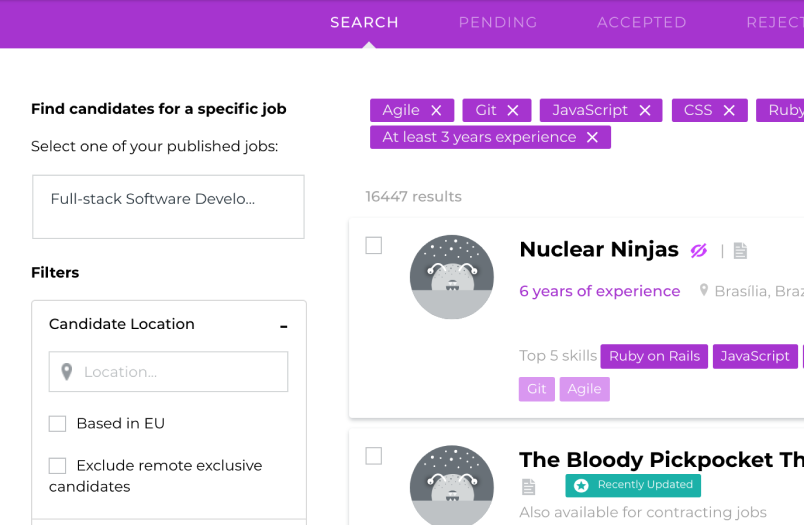 Keep your profile as updated as possible. Companies can give you a handshake if your profile catches their attention.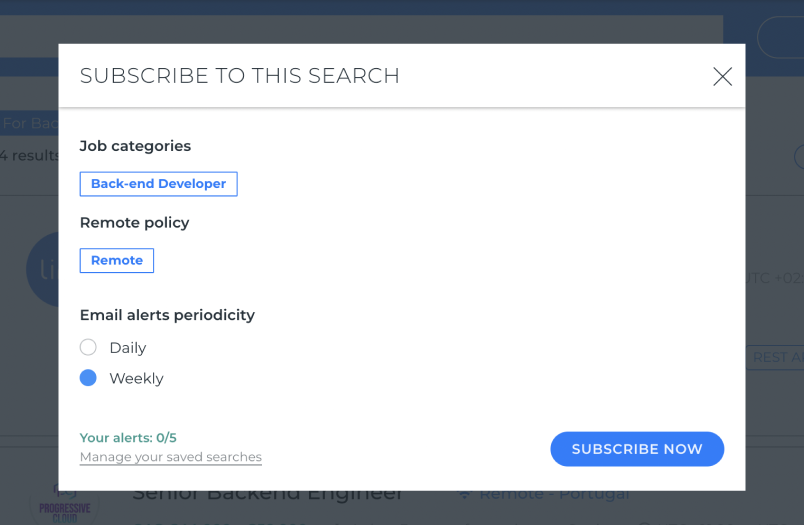 Activate up to 5 job search notifications to be the first to know when the company you wish to work for is looking for someone with your skills
Follow us on social media!