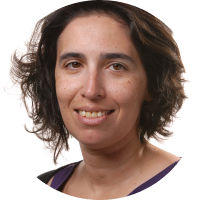 Global Director of Delivery Excellence for L&D @ Microsoft
Lara's major focus has been on the definition of programs and initiatives that allow the attraction and retention of top talent individuals to act in the new digital world.
Landing.Jobs really provided a great experience with lots of interesting seminars and workshops. I really enjoyed talking and connecting with people from different companies and getting a feel of what the market is currently offering—looking forward to more events like this!
— Gonçalo Midões
Eletrical and Computer Engineering Student

We're talent-centric career enablers, providing a platform of opportunities for the tech talent community, and unlocking bureaucracies and networking.