Scale your recruitment team without hiring more recruiters.
In order to effectively recruit top tech talent today, you need to navigate a tight global labour market where cultural awareness and flexibility are must-haves.
This is why using Recruitment Process Outsourcing is a no-brainer for those who are looking into hiring tech talent without increasing headcount and avoiding fixed costs.
Our recruitment experts are equipped with local recruitment knowledge of the market and can be fully integrated into your team and day-to-day work, allowing you to focus on other critical tasks.
Fill out the form, and we'll get in touch right away.





Exclusive branding on our channels and network in order to attract the right top talent for you.

Pre-screened candidates by our experienced AI algorithms.

Dedicated success manager who speaks tech, understand your pain and has extensive market knowledge.

A global talent pool of 250k+ pre-vetted and hard-to-find candidates.

Tailored solutions and strategies to meet the needs of your business.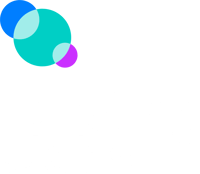 Landing.Jobs is the one-stop-shop solution for all your global tech hiring needs. Get access to a community of 250k+ tech professionals through our platform, and manage your employees from anywhere.
We're impacting the lives of over a quarter million IT professionals, matching them with innovative companies such as Mercedes-Benz.io, Hello Fresh, Volkswagen DS, Farfetch or Trouva.
Follow us on social media!